Company Name: DayZero Products Co.
Representative: David Conklin 
Address:
1915 NE 55th Avenue
Portland, OR 97213
Phone: 503-954-1826
Email: david.conklin@FreshwaterSim.com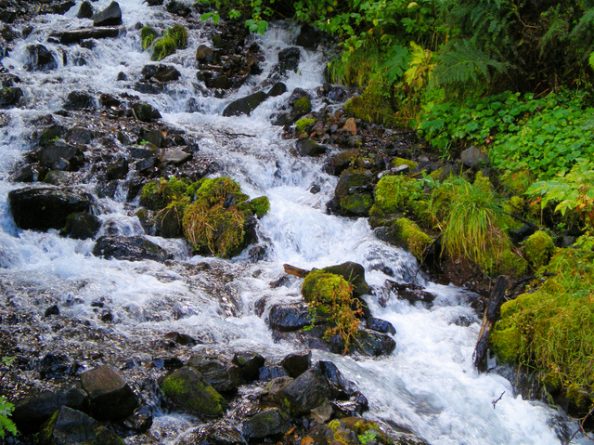 "Day Zero" is shorthand for the day in 2018 when the city of Capetown, South Africa would have had to turn off the water. The drought broke and the worst was avoided. Now "Day Zero" means the first day no drinkable water comes out of the tap. Our products make sure that – on that day – families will still have drinking and cooking water disinfected by the DayZero UV-H2O-Box.
Our mission is to fund the development and deployment of inexpensive, convenient household UV water treatment appliances as a substitute for boiling water over wood and charcoal fires. DayZero UV-H2O-Boxes help our customers in North America prepare for emergencies and in addition may one day help to reduce global greenhouse gas emissions and improve public health in other parts of the world. We recognize that we need help to bring about wide-scale adoption of these UV water treatment devices.
If you would like to help, please contact us.
NOTEWORTHY MEDIA MENTIONS
TESTIMONIALS
"We had the privilege of following the extensive prototyping and testing phase of the Day Zero UV Waterbox. It was clear that the WaterBox's design and development were extraordinarily rigorous. We purchased a WaterBox as a key element of our family's emergency preparedness kit. One can see and feel that the WaterBox is built of high quality components. Everything works as expected and the operation is smooth."
– Capt. Peter Wilcox
"After surviving the Bay Area's Loma Prieta earthquake, along with serving many years volunteering with the Berkeley Fire department and local American Red Cross in a volunteer Radio Emergency unit, Michael Kronenthal says: "The Water Box fills a real gap in our emergency preparedness kit. The fact that we can sterilize a gallon of water in just a minute's time makes us feel confident that we could have adequate clean water for ourselves – not to mention others in the neighborhood – in any emergency. Also handy for those temporary boil water notices!"
– Lynn Merrick
"Simple, effective, and easy to use, the DayZero WaterBox is the perfect tool for insuring safe drinking water. Don't mistakenly dismiss the low probability of a disruption in the supply of safe water. Instead, recognize the consequence of such a disruption and be prepared. The WaterBox is inexpensive, portable, uses no chemicals, and requires no maintenance. Potable water. It's the key to life."
– Dave Straube
"I'm the proud owner of the Day Zero Water Box, a handy tool for everyday and emergency use. I cranked water through my box for over a month and it worked great – clean water for all!"
– Steve Higgs
Thumbnail [150x82px] Medium [300x163px] Large [600x326px] Full [900x489px]

UV-H2O-BOX MODEL WB-GX

generator
germicidal UV bulb
1 gallon blue high density polyethylene tank
Power can be supplied by hand-cranking, or from a 110V AC electrical outlet, or an automobile 12V DC outlet; both adapters are included. When external power is used, an automatic timer turns off the bulb after 1 minute.

PRICE: $349
Thumbnail [150x107px] Medium [300x214px] Large [600x427px] Full [600x427px]

UV-H2O-BOX MODEL WB-CERT4

4-Pack for Community Emergency Response Teams

Each water box has:

generator
germicidal UV bulb
1 gallon blue high density polyethylene tank
Power can be supplied by hand-cranking, or from any 12 volt 2 amp direct current power source. When external power is used, an automatic timer turns off the bulb after about 1 minute.

Accessories

 may be ordered separately from 

DayZero

 or directly from 

DayZero's

 suppliers.

PRICE: $999