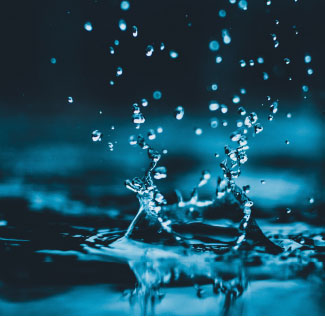 DayZero Products Co. is an assumed business name of Oregon Freshwater Simulations, Inc., an Oregon benefit corporation. The "Day Zero" term originally came to our attention in 2018 as shorthand for the day on which the city of Capetown, South Africa, would have to turn off its municipal water system because of a drought. In essence, Day Zero is the first day when you can't drink water from the tap. Our DayZero UV-H2O-Box products are made to help families use water from untreated sources for their daily drinking and cooking needs. The need to treat your own water may arise from a natural disaster like an earthquake, or from water quality problems in city water systems.
Surprisingly, UV water treatment at the household scale also has the potential to reduce global greenhouse gas emissions. Eight per cent of the earth's population – 600 million people – boil their water everyday to make it safe to drink, mostly over wood and charcoal fires. In energy terms, UV water treatment is 1000 times more efficient than burning wood to boil water. Reducing the labor to gather fuel and consequent deforestation, reducing exposure to smoke, and eliminating the wait for water to cool after boiling are additional benefits from UV treatment as a replacement for boiling.
Our objective is to fund the development and deployment of inexpensive, convenient household UV water treatment appliances as a substitute for boiling water over wood and charcoal fires. DayZero UV-H2O-Boxes help our customers in North America prepare for emergencies and in addition may one day help to reduce global greenhouse gas emissions and improve public health in other parts of the world. We recognize that we need help to bring about wide-scale adoption of these UV water treatment devices. If you would like to help, please contact us.