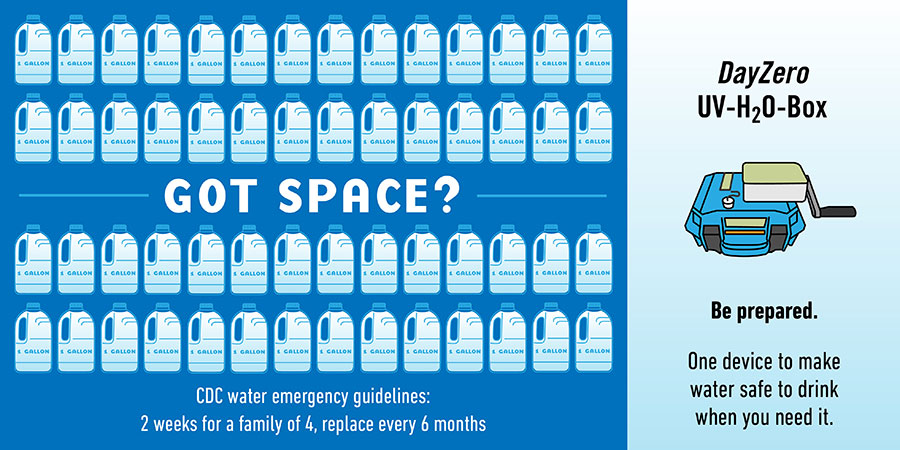 The CDC recommends storing 1 gallon of water for each person for at least three days and – if possible – 2 weeks.  Water should be replaced every 6 months (or by the expiry on the container if you bought the water already sealed).
Furthermore, the container should be durable and sealable and sanitized before filling.  You can read the full details on the CDC "Creating and Storing an Emergency Water Supply" page.
We suspect that all this is going to be hard for some and impossible for those who just don't have the space to store two weeks of water per person.  But we're not sure.
This is why we would like you to take our water survey.  We want to find out what people's water storage habits are and whether or not they meet the CDC guidelines.